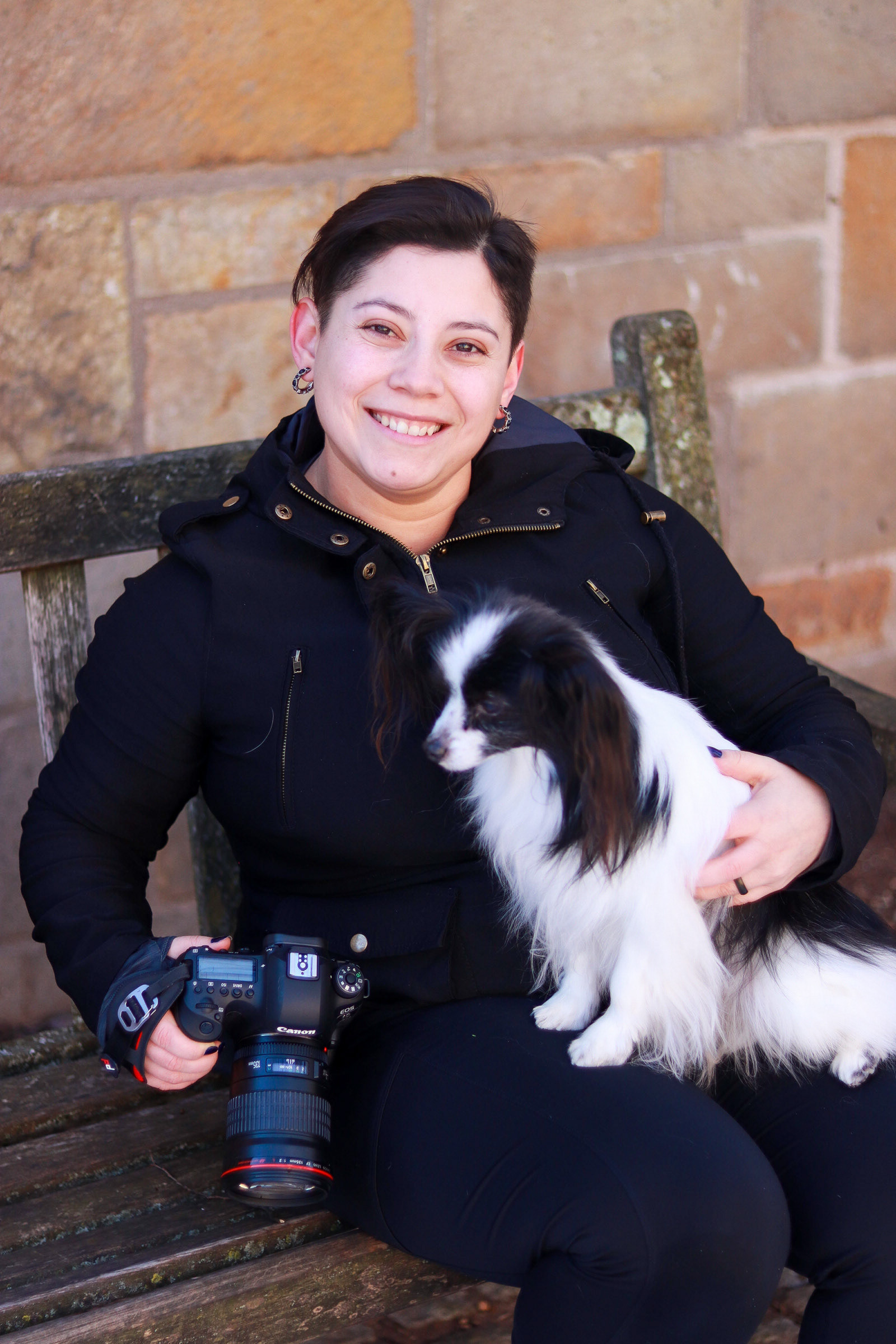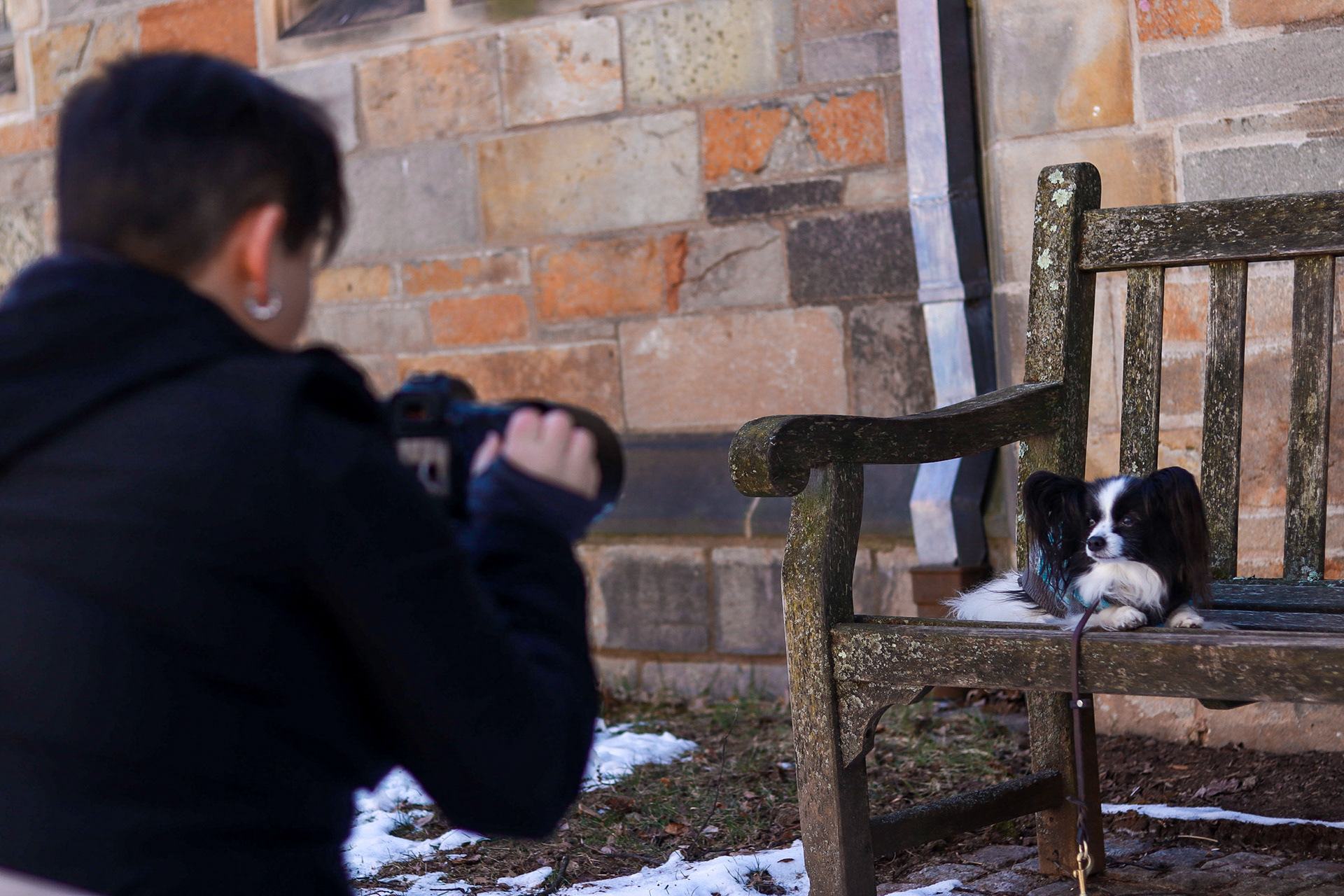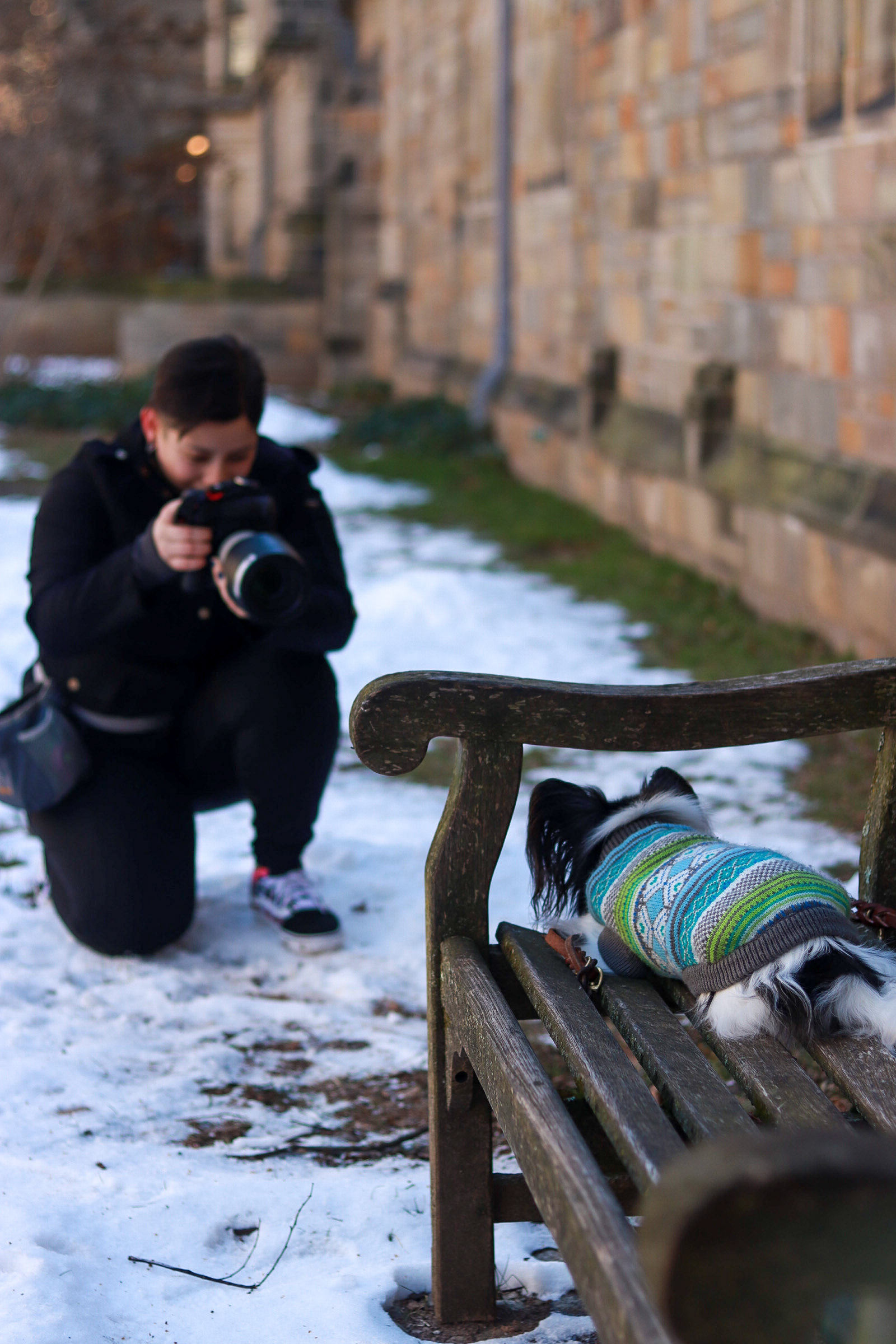 I'm 
Elizabeth Bossoli, a professional photographer in Hamden, Connecticut. I grew up in Mount Carmel and married my Hamden High School sweetheart. As a young adult, I worked with animals in various capacities, including: pet sitting, dog daycare, dog grooming and volunteering with animal related charity organizations. I've trained my own dogs as assistance animals for myself and have volunteered as an advocate for assistance dog handlers.
In my free time you can find me hiking, training my dogs, reading and spending time with my family. One of my favorite things about living in Connecticut is the ease of access to experiences that almost feel like worlds apart; We can conveniently go from buying produce straight from the farm stand to ordering lunch from a food truck, and go from boating at the shore in the summer to viewing the foliage from atop a mountain in the fall. I'm grateful to have such eclectic experiences and opportunities to inspire me as a photographer.
I'm passionate about creating a world in which our children feel empowered to love themselves, each other and the natural world. My personal photography often reflects these philosophies, as I capture my daughter's gentle tenacity and nature's unfathomable beauty.
Relationship Focused Pet Photography
The only interest I've had longer and more fervently than that in photography is an obsession with dogs. In 2009, I purchased my first digital camera with interchangeable lenses so I could learn to take better pictures of my dogs and our adventures. I transitioned from a casual hobbyist photographer to a serious enthusiast. In 2018, with great joy, pride and gratitude, I began my career as a professional photographer.
My first priorities are to create beautiful art that captures each individual animal's unique personality, and to tell the story of what makes the bond between each dog and owner special. Pet photography is emotionally significant to everyone who considers their pets to be members of their families. Though our time with our pets may be relatively short, the way our pets make us feel lasts a lifetime. Such impact commands the care and skill of a photographer who appreciates it and has also lived it.
Incorporating Pets into Family Photography
As my own family has grown, so, too, has my love for family photography. My role as a family photographer is to combine genuine expressions with authentic interactions and environments to document each chapter of a family's life. Though that may look different from one individual or family to the next, the end result will always be timeless art that tells a family's story both sincerely and beautifully.
When a pet is adored enough to be included in family portraiture, it is my responsibility to convey the significance of that relationship in my photographs. I'm privileged to use my expertise in photography and dog behavior to create images that honor every member of the family.
High Impact, Timeless Style.
Fine Photography is an investment that grows in value with each subsequent generation. As such, my artistic style aims to strike a balance between modern appeal and a dramatic aesthetic that won't go out of style. I achieve this through a style best described as "documentary meets fine art." Whether in color or black and white images, the mood conveyed in my images is as much a subject as the model.